Pasta Tonno e Fagioli
This pasta dish is easy to prepare and is one of my favourite "comfort food" recipes: easy to make, warming and very moreish (make plenty).
Ingredients
Olive oil Garlic Red onion Tinned tuna - the one in brine is best as the oil in the others is usually terrible. Cannellini beans. Pasta - penne rigate go well with this sauce.
Put a large pot of water on the stove to boil while you prepare the sauce. Add salt when the water is close to the boil - we still have a bag of sea salt from the Ile de Re, which is delicious. Ideally you should heat a litre of water per 100 grammes of pasta - so 4 or 5 litres for a family of four.
As with most of the things I cook, start the sauce preparation with a generous glug of olive oil and one or two peeled cloves of garlic in a thick bottomed sauce pan. Heat gently for a brief while so that the olive oil takes on some of the taste of the garlic. Leave the whole cloves in there - they will have lost much of their bite by the time you find them in your sauce later on, and are delicious.
Roughly chop the red onion and put in the saucepan, keeping the heat gentle so the onion turns transparent. When the onion is soft add the beans - ideally by now the pasta water will have boiled and you will have added your penne rigate. The beans shouldn't be cooked for too long or they start to come apart and turn to mush.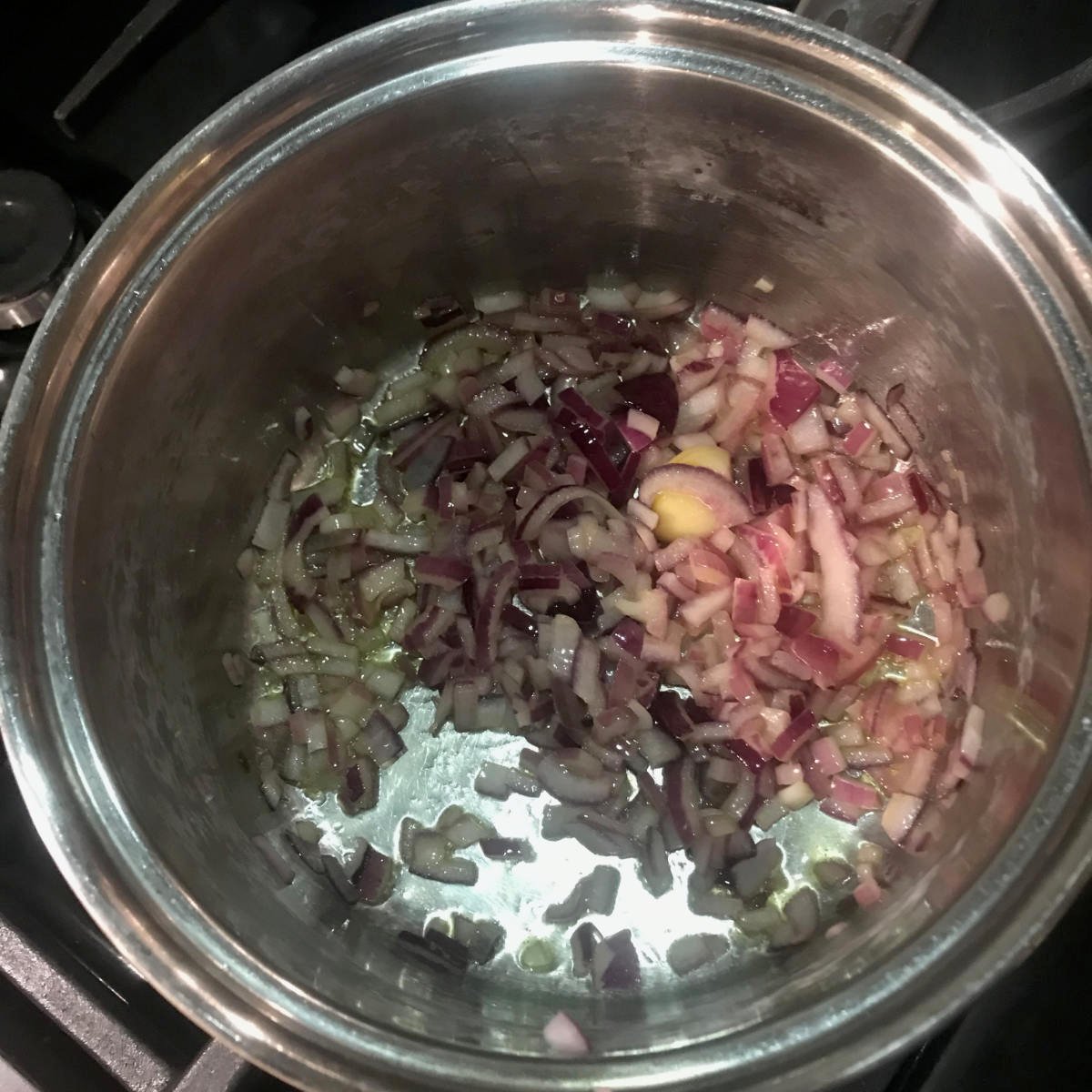 About a minute before you drain the pasta, add the tuna - so it has time to heat but not too soon. Drain the pasta, put it back in the empty pot then put the sauce in with it and heat it while stirring it in. The heat dries the pasta and helps the sauce stick to it (hence the term: "pastasciutta" - dry pasta.
Serve generously in bowls and grind fresh pepper onto it.
This dish would go well with a 2016 Sassicaia - you can snap one up from Berry Bros & Rudd for a very reasonable £ 341.68.
If your butler cannot find a bottle of Sassicaia in the cellars, a Tuscan Red from Aldi should also do the trick, as indeed will any full bodied red.
Or white.
Or beer.
Stay safe and we will see you in Tuscany again!