Where to stay in Italy
Italy is a country blessed by geography, history and culture. Known for its art, its food, wine and incomparable landscapes, it can be difficult to choose where to aim for, particularly on a first trip.
The Italian peninsula stretches out across the mediterranean, nearly touching Greece at its easterly tip, close to northern Africa with its island of Sicily and spanning France, Switzerland, Austria and Croatia in the north.
It is a bridge across the European divide and the variety found across the nation reflects this, from the arabic architecture of the Sicilian cities, to the Greek temples of southern Italy, from the idealistic Renaissance cities of Tuscany to the magical cityscape of Venice in the North - all seemingly hinged on the amazing city of Rome, layered in history, both metaphorically and quite literally.
Regions of Italy
Italy is divided into 20 regions, all with some degree of autonomy and each with their own character.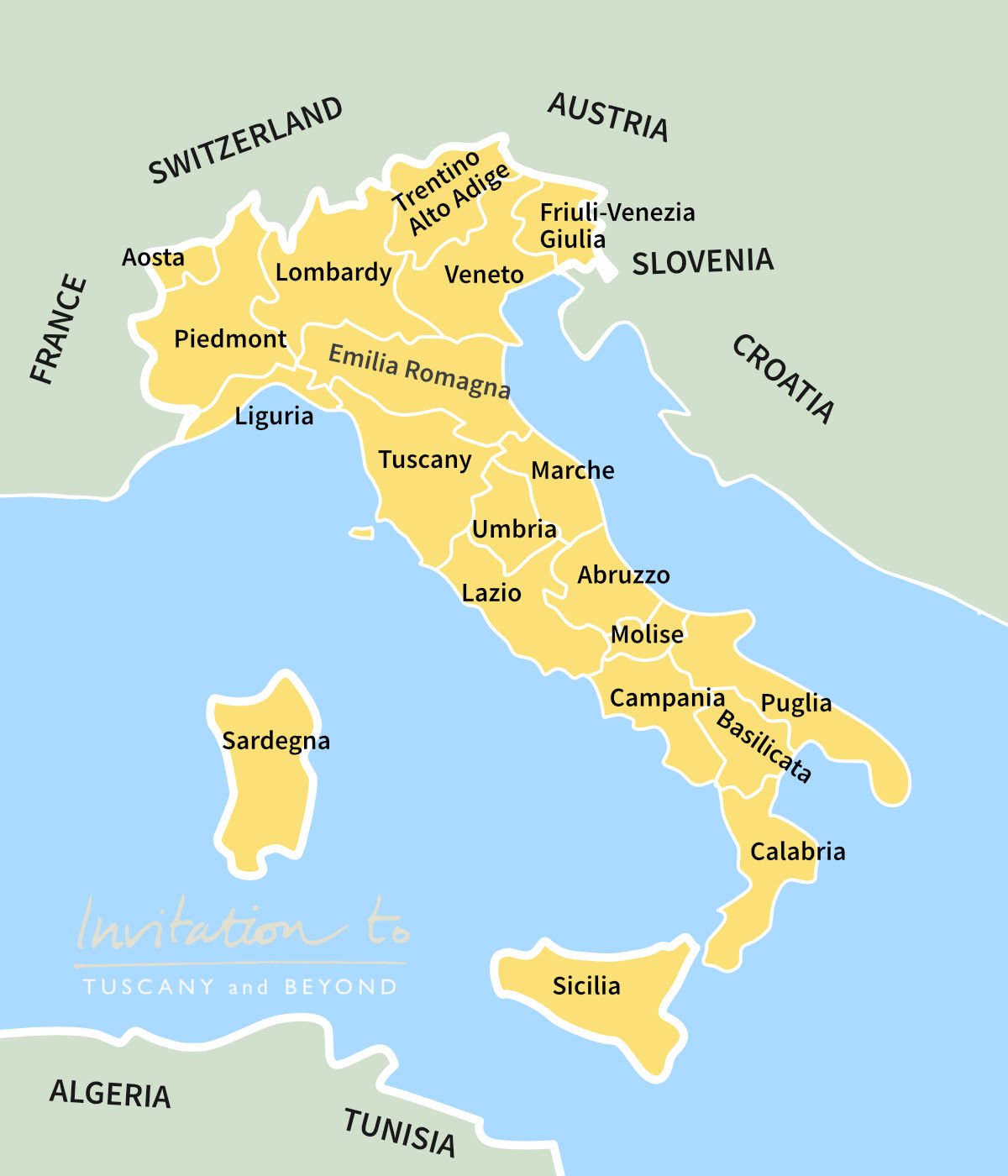 As a general rule, the north of Italy is more industrialised than the south, while the southern regions are more agriculture based. Food, culture and history are prized in all regions of Italy, with great pride taken in local produce and local traditions.
Famous regions of Italy
With so many riches across the country it can be difficult to know where to start. Our advice is to pace yourself and not try to see everything in one go. It would be impossible and, like a fine meal, or a fine wine, the beauty of Italy must be savoured and enjoyed over time - rush it and you will fail to grasp it. Some areas of Italy are more famous than others, and they are:
Lombardia, Piemonte & Italian Lakes
Three large lakes in the very north of Italy, Lake Maggiore, Lake Como and Lake Garda, spread over two regions, Lombardia and Piemonte. Historically a playground for the rich of Milan, the lakes have fabulous old villas, magical islands to explore and the Alps within easy reach. Lake Como is the most famous, beloved by the Romans (Pliny had several villas on the shores of the lake in the 1st century - though their exact position has still not been pinned down. They're believed to have been close to Bellagio). The southern end of the lake is the more fashionable end, while the north is perfect for exploring Alpine passes and valleys, exploring villages and going sailing.
Veneto & Venice
A city born from a need to get away from invading hordes of barbarians, today it is one of the most magical cities in the world. Everybody should see Venice at least once. It's worth staying away from Venice if you don't like crowds - like Mestre, or Verona as mentioned above. It's also worth visiting Venice during one of the Biennale's, the twice yearly art and architecture events.
Tip for visitors to Venice: try staying in a town like Verona and then going to Venice on the train. It's an hour's train trip and you'll be staying in a city that regularly stages live opera in their still standing original Roman amphitheatre, the "Arena" - a fabulous experience. Check the 2023 schedule here: Arena di Verona 2023
Tuscany & Florence
The heart of the Renaissance, the cradle of modernity and of modern democracy, Tuscany has long been beloved by visitors from the UK and the USA. With enormous amounts of art, fabulous hill villages and towns to explore, and some of the best cooking and wines in the world, Tuscany remains a firm favourite.
Lazio & Rome
The capital of the Roman empire, the centre of Mediterranean power and later of the Catholic church, Rome is a magical city that should not be missed.
Campania & Amalfi
Amalfi and Sorrento are everything they promise and more. Colorful buildings crowded onto cliffs with tiny roads weaving through on impossible outcrops, all scattered with scooters, buses and Ferraris. A crystal blue sea as a backdrop to tiny restaurants with terrace shaded by large sail like canvases.
And of course, Pompei is in Campania too! Heading for Pompeii? Try Herculaneum instead. Just as interesting, if not more, and far quieter. And, unlike Pompeii, the pyroclastic material that covered Herculaneum carbonized and thereby preserved wood in objects such as roofs, beds and doors as well as other organic-based materials such as food. Guide to Visiting Herculaneum
Puglia
The long heel of the Italian Peninsula, Puglia is a region of fabulous beaches, baroque churches and fabulous food.
Calabria
I once flew down to Calabria, the toe of Italy, to see the coast and visit the Temple of Paestum, a group of fabulous 5th century BC Greek temples south of Naples.
The temples were breathtaking - but I also went driving in the mountainous region inland and visited a series of villages, for no greater reason than seeing them from the road. Several of them had quite remarkable churches with fabulous frescoes inside, none of them mentioned in my local guide. And the tiny restaurants I stopped at were fabulous. The menu often consisted of a diminutive Calabrian mother telling me what she'd cooked that day - and it was always good.
So, our first advice is: Don't make your visit into a ticklist. Enjoy the unexpected and leave time for it.
Sicily
For centuries Sicily and the South of Italy were known as "Magna Grecia", an extension of the Greek territories. Modern day Naples, far north of Sicily, owes its name to the Greek for "New City" Nea Polis. The school of Pythagoras, the famous Greek philosopher, was based in Crotone, in modern day Calabria, the toe of the Italian boot.
All of this make Sicily and southern Italy a treasure trove of Greek temples, mosaics and sculptures.
If you're looking for places to stay, we have